Tropical Flowering
Tree Society
Dedicated to the Promotion, Propagation and Preservation of Tropical Flowering Trees
Tropical Flowering Tree Society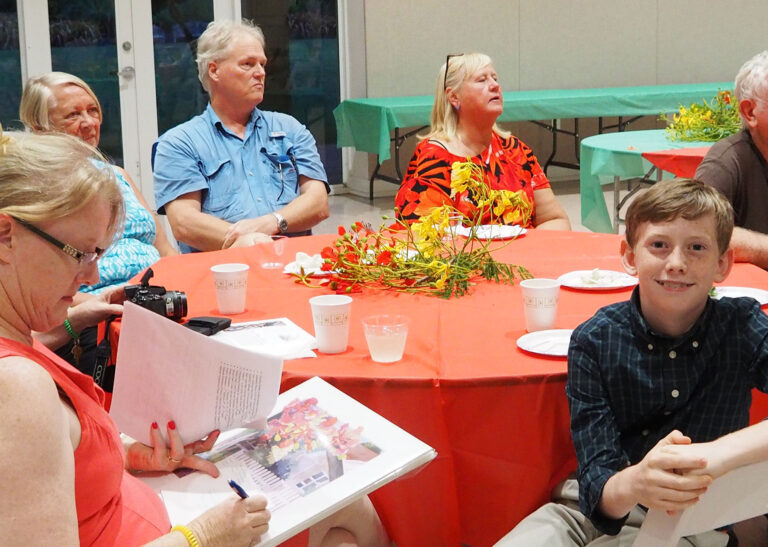 Joining our society is an excellent opportunity to make a meaningful contribution towards the upkeep of our community. Your participation goes a long way in keeping the society active and thriving. Our meetings, which take place on the second Monday of every month, are held at the beautiful Fairchild Tropical Botanic Garden in Miami, Florida, and are open to the public, free of charge. At these meetings, you'll have the chance to see a stunning bloom table and hear from horticultural experts. The evening concludes with an exciting auction of tropical flowering trees, shrubs, and vines. Come and join us and be part of a vibrant community dedicated to preserving and enhancing our local environment.
Known and loved for the striking beauty of their bloom, royal poinciana trees are cherished and planted throughout the tropics and subtropics. However, they are endemic to Madagascar, an island nation off the eastern coast of Africa whose climate is similar to south Florida in that it is both warm and characterized by wet and dry seasons. Its discovery in Madagascar is attributed to Wenceslas Bojer in 1824. Seeds were taken first to Mauritius and then to England, as reported enthusiastically in the Curtis Botanical Magazine.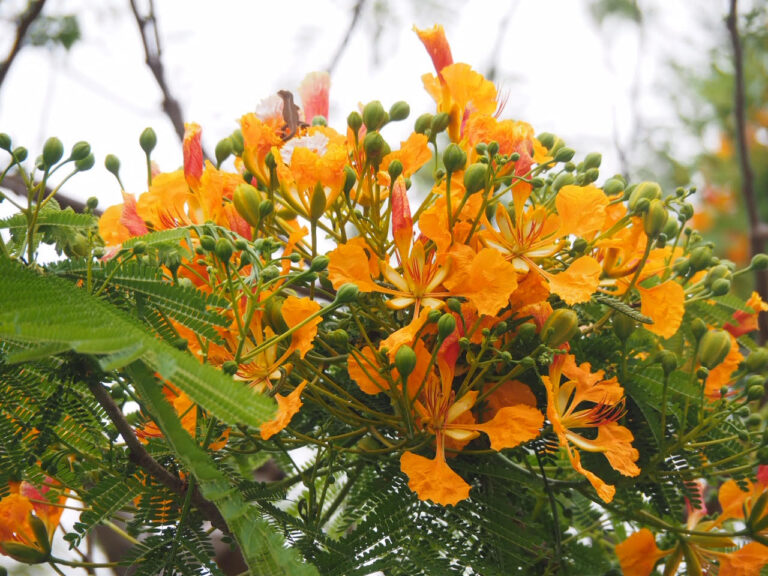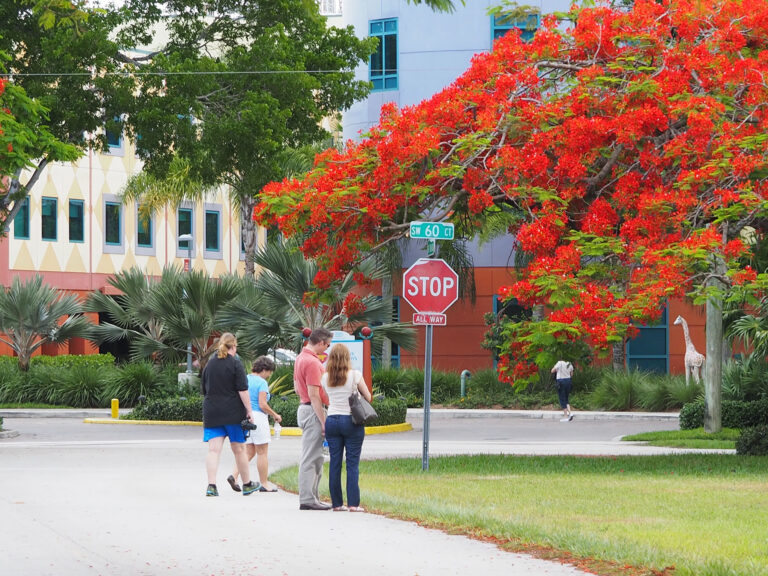 The Tropical Flowering Tree Society (TFTS) was formed in 1988 by a handful of enthusiasts interested in promoting, propagating and preserving tropical flowering trees. Some of the goals of the Society are to:
Create a forum for the exchange and distribution of knowledge on tropical flowering trees to interested persons;

Foster the preservation and proper utilization of these beautiful and colorful members of the plant kingdom; and

Facilitate the wider distribution and availability of the many valuable, but rare, species of tropical flowering trees.
Member Experiences & Expertise
THANK YOU FOR MAKING THE 85TH ANNUAL ROYAL POINCIANA FIESTA A SUCCESS!
Tree Plant Care Tips
& Information
Subscribe now for the latest Flowering Tree Information and no spam!